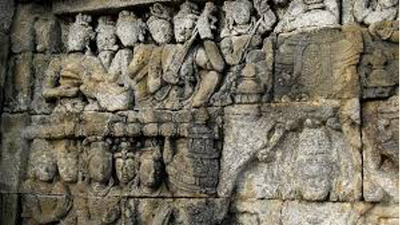 Our Story
began in 1994 when
pt Profesindo Reksa Indonesia (PRI)
was formed as the legal entity of founder Pri Notowidigdo's executive search business. After 25 years of corporate life, Pri decided to start his own business in Executive Search and Business Advisory where he could be more innovative and creative in providing sustainable and value added solutions to clients. His desire was to partner with mid-cap corporate clients who shared a common vision and similar values. Underlying this orientation has been a strong commitment to performance, relevance, and impact to serving his clients.
Since 1994,
pt PRI's
trade name
has gone through a number of transformations - from
TASA International
to
Amrop
- two reputable international brands. After building the Amrop brand in Indonesia over a period of 20 years, Pri decided to go Indonesian yet still maintain global collaborations. Using the trade name of
PRI for People Matters,
it has leveraged off its being a member of
Arghajata Alliance
and Pri's extensive network personally developed and maintained over the years.
pt PRI's strategic alliances
have a strong coverage in ASEAN, Japan, and Australia with relationships maintained in Canada and the United States of America.
In Indonesia,
PRI for People Matters
was restructured in 2016 to bring together a few senior professionals with a common vision, shared values, global experience, and the wherewithal to contribute meaningfully to clients on a long-term basis. PRI's client list has covered broad spectrum of clients in terms of industry, consulting engagements, and country. Our mission, as a boutique consultancy, is to be the Partner of Choice providing specialized and bespoke services for C-Suite Executive Search, Executive Coaching & Mentoring, Leadership Assessments, Leadership Development, Human Capital Consulting, Board Advisory and Directorships. At
PRI for People Matters,
it's about
performance, relevance,
and
impact
for our clients.